CHIROPRACTIC CARE SERVICES IN RENO, NV

When you suffer from pain or injuries, you should get the help you deserve. Chiropractic Health Center can help. We provide chiropractic care for a large range of conditions. Please visit us in Reno, NV, to get much-needed pain relief.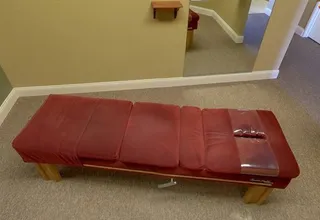 WHAT CAN WE HELP YOU WITH?
Our experienced chiropractor can help you with a variety of conditions. For example, do you have:
Pain in specific areas?

 If you have back, neck, hip, knee, or foot pain, then we can target those areas to help relieve the discomfort.

Injuries?

 If you have injuries from auto accidents, work, or sports, then we can help you heal.

Specific ailments?

 Sciatica, headaches, and arthritis can also produce symptoms of pain. We can help alleviate your symptoms and improve your well-being.
Whatever condition you suffer from, we have the knowledge and techniques to help. Depending on your situation, we might use spinal manipulation, muscle stimulation, cryotherapy, hot packs, ultrasound, or traction for your pain relief.
Chiropractic Health Center wants to ensure that you achieve the pain relief you need. Our board-licensed chiropractor Dr. Alan S. Bader has over 20 years of experience in chiropractic care, so you can rely on his knowledge, education, and expertise for quality chiropractic care services.
Additionally, we strive to help you feel comfortable and relaxed when you visit. We understand that you probably have a lot going on right now, so we hope that you'll feel welcome as soon as you walk in our doors.
And if you need anything or have questions, our friendly staff is ready to assist. We want you to feel that you can turn to us with any of your concerns or inquiries.
If you're ready to get relief from your pain, call us today at (775) 829-7575. We look forward to healing you!